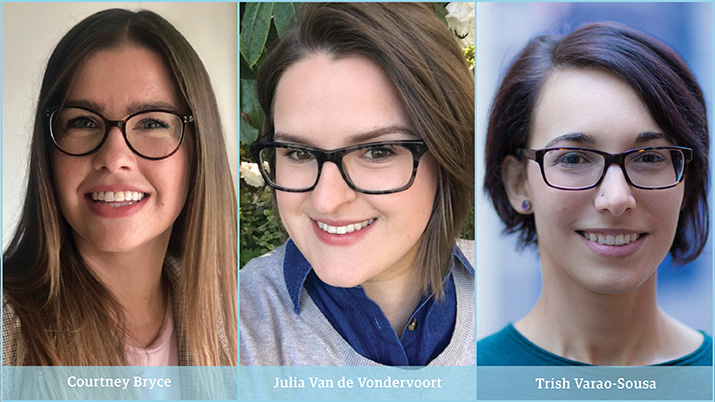 From studying the role mind wandering plays in learning—to examining how children evaluate helpful versus unhelpful people—to exploring how stress alters the brain and impairs decision-making, the scholarly pursuits of our graduating PhD students represent a wide range of ideas and research.
Courtney Bryce (PhD in Behavioural Neuroscience), Julia Van de Vondervoort (PhD in Developmental Psychology), and Trish Varao-Sousa (PhD in Cognitive Science) join a network of over 10,000 psychology alumni across the globe.
To mark this moment, their PhD supervisors read their citations by video.
Join us in congratulating Courtney, Julia and Trish as they receive their PhD degrees!