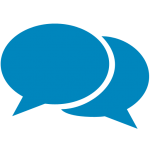 Social media use in academia has grown increasingly over the last 10 years and it now plays a large role in student engagement and science communication.
Join Dr. Liisa Galea and other colleagues in the Department of Psychology for a discussion on why social media is a crucial link to other academics and in communicating your research. Dr. Julie Robillard (@ScientificChick), an early adopter and influential Twitter user, is joining us to share her experience using social media for communicating her research.
Bonnie Vockeroth, community manager for UBC Psychology's social media channels, will also provide an overview on how using Twitter can increase community engagement and conversation.
This workshop is open to graduate students, staff, PDFs, and faculty within UBC Psychology.