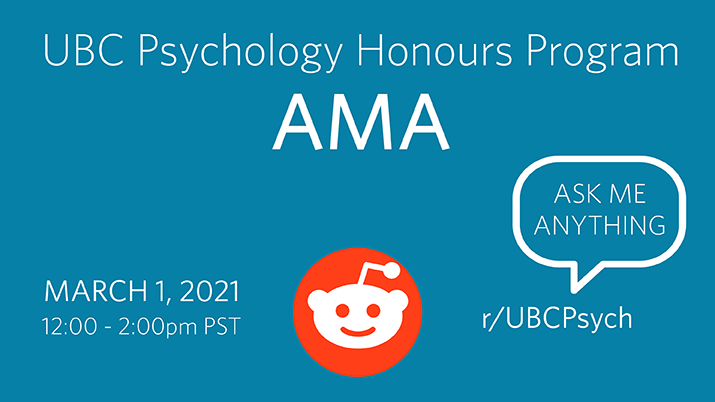 Thinking about applying for the Honours program?
Applications for the Psychology Honours program opens on March 1 at 12:00 pm. To kick it off, we're hosting an 'Ask Me Anything' to answer any burning questions you have! This AMA is a chance for you to learn about the honours application process, undergraduate research and lab experience, thesis projects, workloads, work/life balance and more, in real time.
The Honours program (BA or BSc) is designed for students who're interested in conducting psychological research and/or plan to pursue graduate studies in psychology. The program offers psychology students the opportunity to explore their research interests and work alongside leading UBC researchers.
Join current honours students and our undergraduate program advisor for a special Honours AMA. Meet the honours students taking part and learn more about their experiences—and the kinds of questions they can answer here.