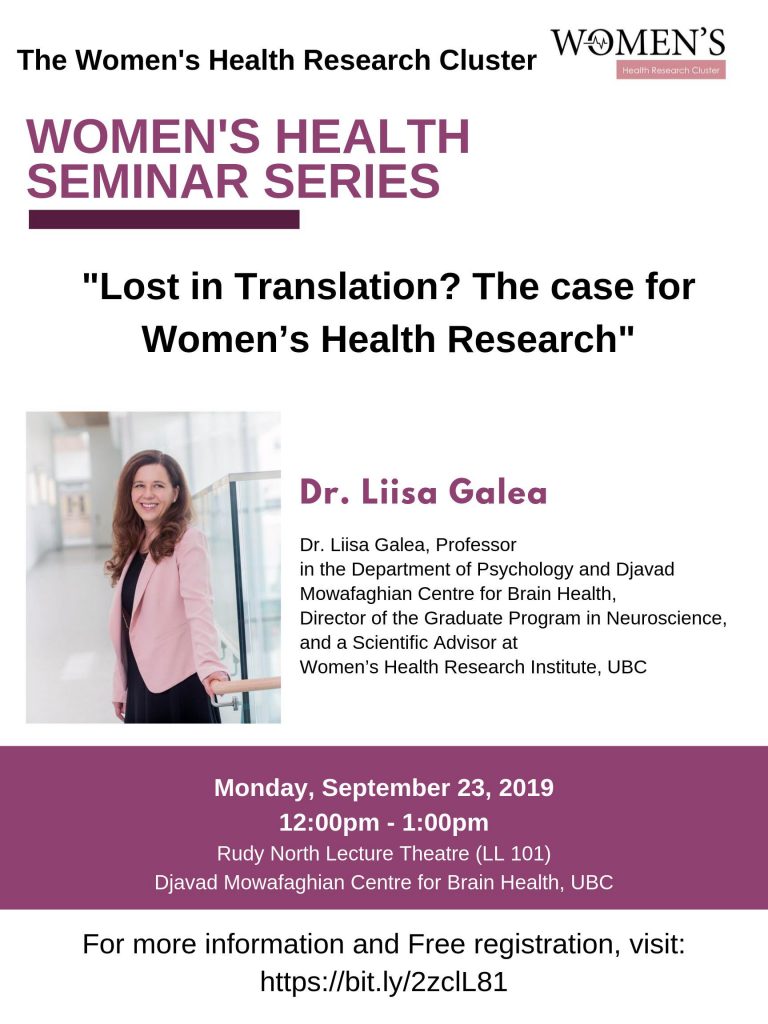 Join us as the Women's Health Seminar Series kicks off with their first presentation in the series by Dr. Liisa Galea. Click here to RSVP.
FEATURING
Dr. Liisa Galea, Professor in the Department of Psychology, member of the Centre for Brain Health, Director of the Graduate Program in Neuroscience at UBC, and Scientific Advisor at Women's Health Research Institute
Women's Health Seminar Series
The Women's Health Seminar Series will feature multidisciplinary research on women's health. The goal of the series is to provide multidisciplinary training and mentorship for trainees, across a broad range of women's health research topics. Speakers will present their research regarding the biological, psychological, behavioural, economic and social factors in women's health and their effects on women's health outcomes. Each seminar will feature 45 minutes talks followed by an interactive question and answer period.
The series is open to all interested faculty, clinicians, staff, and trainees.