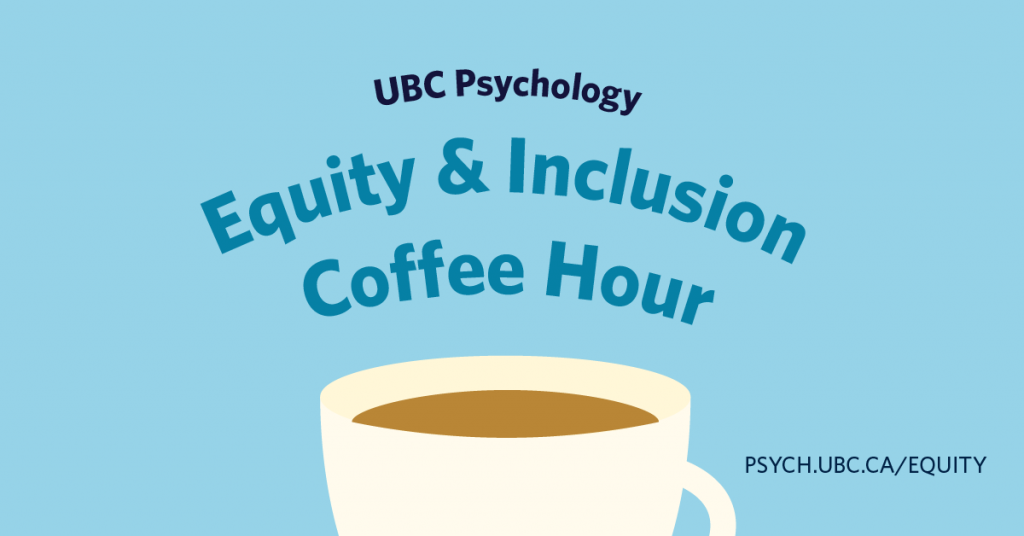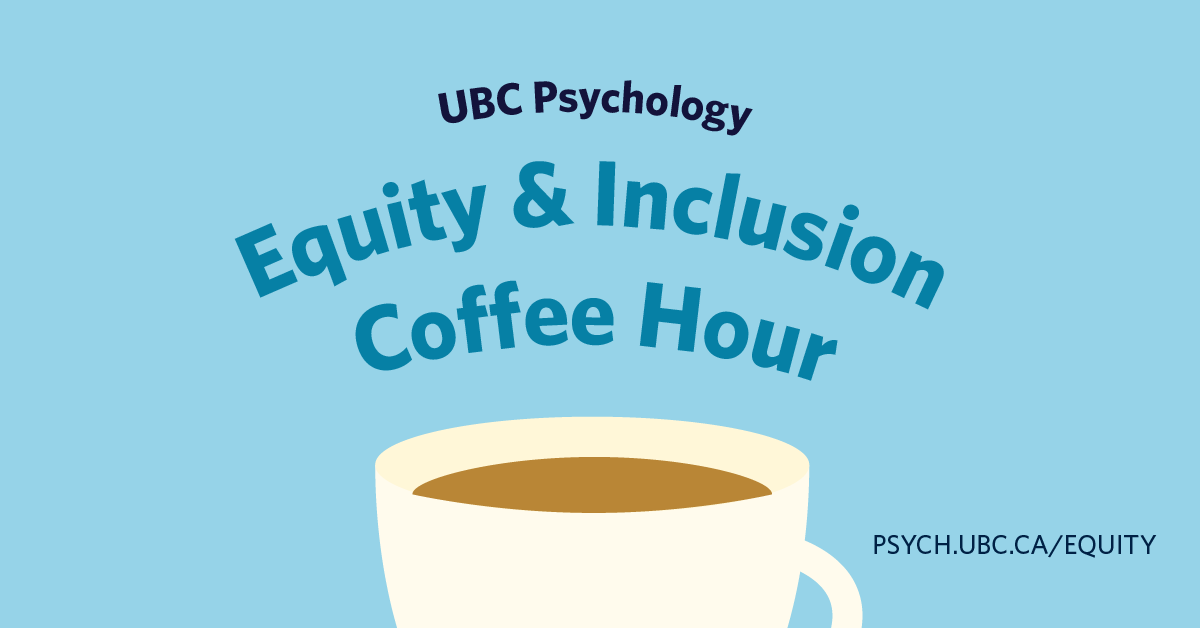 Lillian May, a member of the Department of Psychology's Equity Committee, will be hosting an Equity & Inclusion Coffee Hour at Loafe Cafe.
Each week, a different member of the department's Equity Committee will be stationed at a coffee shop on campus, waiting for UBC Psychology faculty, staff, graduate or undergraduate students to drop by for a chat. If you have a concern related to equity or diversity, you can come to learn about existing resources, if you have a suggestion for the committee you can share it, or if you just want to chat about equity and diversity in the department, you're welcome!
Lillian May, Faculty Member
Eleven years ago, I moved from the US to Vancouver for graduate school at UBC. Now post-PhD, I've spent the past few years on faculty as a Lecturer, teaching classes in Developmental Psychology. I'm particularly interested in helping to make my classes (and other classes in the department) more inclusive. I'd love to chat with you about any issues of inclusivity and equity– plus if you're lucky, I'll show you pictures of my cute baby!