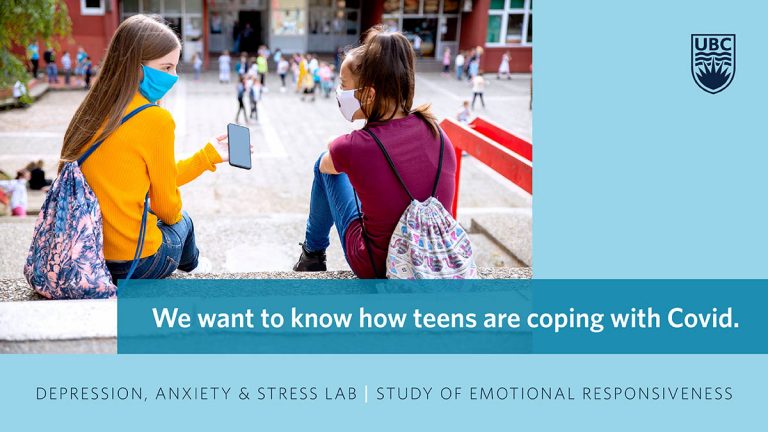 The Depression, Anxiety, and Stress Lab is studying the impact of COVID-19 on adolescent psychological wellbeing and friendships. The current COVID-19 pandemic represents a critical opportunity to understand predictors of resilience and wellbeing among adolescents. This project aims to investigate how changes in attending school and seeing friends influence the psychological wellbeing of adolescents during this time.
Eligibility
Adolescents between 12-18 years old and fluent in English.
What's involved
Participating adolescents will complete two online surveys about their emotions, feelings and thoughts
Each survey will take approximately 30-minute to complete
Participants receive $10 for after completing the second survey
Participate
Visit the study website to learn more and participate in the study!
Contact
Email covidresponse@psych.ubc.ca with any questions or concerns.